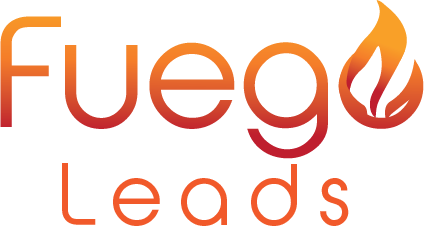 http://www.fuegoleads.io/What happens when you take a small business in an enormous market and combine two extremely driven founders? You end up experiencing first hand all of those crazy start up scenarios about hiring people, challenging times, juggling finances, and reaching a tipping point where you look back and realize just how massive what you just created really is. 
Fuego Leads was built out of a necessity for customer contacts for a sales organization where sales happen over the phone. Like most businesses, the customer was unique, and advertising brought a lot of less than ideal contacts. That's OK though, because in almost every industry when you have a contact that isn't your ideal customer, they fit well in another business. So you build a network of businesses that support all the types of customers that aren't your target customer. Because those businesses make money from selling to those contacts, they pay you for the referral, and you generate revenue! Over time, the process of generating contacts through advertisement(split testing ads, landing pages, contact paths, heavy data analytics, building a data warehouse to support data infrastructure, building software to support the sales process) leads to significant improvements and scale, which leads to increased margins and increased cashflow and eventually profits.
Fuego Leads encompasses all of the foundational principles Flywheel Advertising applies to clients businesses and our own. We don't run ads without detailing the process for contact follow up, we measure all aspects of the sales funnel including internal operations, and we never stop testing new ways to do what we do.
If you're in the health insurance, medicare, life insurance, health product industry then contact me at [email protected] where I have high intent customers available via warm transfer phone calls from my domestic call center.
Dan Sorenson
CEO/Founder, Flywheeladvertising.com & FuegoLeads.io